Residential services
We will help you choose the right survey for your property, delivered by experienced surveyors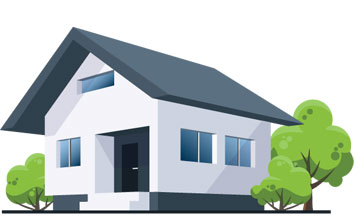 There are three types of survey that you can choose from as defined by the RICS. Level 1, Level 2 ans Level 3.
Read more >>
Independent Residential Survey
Formally known as Structural Survey, this is a more detailed inspection and is best suited for older properties in poorer condition with extension or other alterations in mind. This survey can also be adapted to meet the client's requirements. Repairs and other items requested can be costed.
Specific Defects Survey
Specific Defect Surveys are suitable if you have a particular concern about a particular element of the property, but the remaining areas are sound. It will focus on the area in question and provide you with a detailed report on the extent of the issue.
Our experience and expertise will support you through the necessary legal framework, which includes identifying neighbours and assessing notices.
Read more >>
We can provide Expert Witness Reports on a wide variety of matters and we are happy to discuss any issues you may have. All our reports are prepared in accordance with RICS Guidance.
Read more >>
We are here to help
Get in touch to discuss your project with us, we'll answer any questions you have.