RICS Home Surveys
Residential services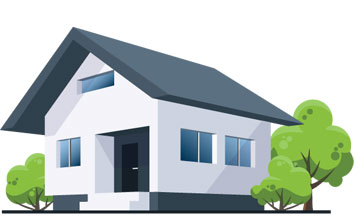 A home survey is an inspection of the condition of a property, carried out by a surveyor to identify any potential problems to prospective buyers. The type of survey you choose to have will depend upon the age and condition of the property.
There are three types of homebuyer survey that you can choose from as defined by the RICS (Royal Institution of Chartered Surveyors):
Level 1. RICS Condition Report
This survey is mainly used if you are buying or selling a property that is of common construction and is in good condition.
Level 2. RICS Survey Report
Also known as a level 2 homebuyers survey, this report includes all of the features of the RICS Condition Report as well as advising on maintenance issues and defects that may affect the property's value. The report also provides recommendations of any further investigations that may be required.
Level 3. RICS Building Survey Report
Also known as a level 3 building survey, this is a more comprehensive survey which includes a thorough inspection of visible defects and their causes and effects. The report also outlines repair options, provides advice for your legal adviser and details any serious and dangerous conditions.
Book your Homebuyer Survey in Birmingham
Whether you need a condition survey, level 2 homebuyer survey or level 3 building survey, we offer competitive prices and a quick turnaround of your report, enabling you to make progress with your purchase. Based in Sutton Coldfield, our surveyors work across Birmingham and the local area, providing home buyers with the support and advice they need to make informed decisions.
If you're not sure which type of home survey you need, or want to book an appointment, please contact us.
We are here to help
Get in touch to discuss your project with us, we'll answer any questions you have.